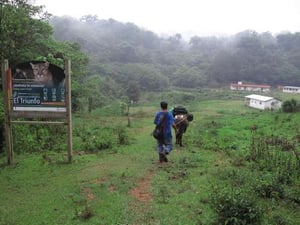 $

11.00
This delicious coffee comes from the Biosphere Reserve Micro-Lot where 478 members participate in the environmental program.
You will find this cup to be an easy sipping, full-body infused with cocoa, vanilla, nut and light fruit tones.
With the member farmers' continued commitment to improving cup quality and preserving their land as a buffer zone to southern Chiapas's El Triunfo Biosphere Reserve (home of Mesoamerica's largest contiguous Cloudforest), it's a no brainer. A $.20 per pound premium above the Fair Trade price is used by the cooperative to maintain the buffer zone and reward quality improvements.